This topic contains 1 reply, has 1 voice, and was last updated by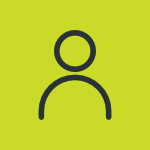 admin February 21, 2017 at 8:09 am.
Topic

hi,
i'm new at linux environment. and i really need to do this as soon as possible.
i have a linux server and i connected to it using SSH(not local) from windows 8.1.(connected fine and can open terminal and transfer file)
i have a remote database to connect(with ip, usernam, passwaord) here is the problem, i don't know how to connect?!
can anyone guide me and show me the way? what is requirements and steps??

i'll be thankful if anyone could help me

What I have tried:




ERROR 

2003

 (HY000): Can

'

t connect to MySQL server on.... 

should it be maria db or what?

Topic
Viewing 1 replies (of 1 total)
Viewing 1 replies (of 1 total)
You must be logged in to reply to this topic.