This topic contains 0 replies, has 1 voice, and was last updated by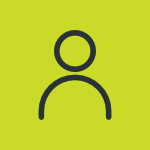 admin November 23, 2016 at 9:17 am.
Topic

Scope for PHP developers

PHP is an amazing and popular language.PHP is a widely-used, open source scripting language.PHP scripts are executed on the server.The future of the PHP programmers is very good.A survey shows that a PHP developer in India has more career opportunities than the Java programmers.The Jobs for which PHP developers are hired nowadays are:

PHP Trainee

PHP Programmer

PHP Web Developer

Web Designer

Software Developer

Some concepts below will clear the future scope of PHP:

PHP is a low cost web development tool,as a result companies preffer it more.PHP is so simple an easy to use that makes its future bright.The combination of MYsql and PHP provides a vast range of web application development.Excellent blog websites are made in wordpress,which is also designed in PHP.New modification in PHP is done by developing new technologies,new framework.CMS that supports working on PHP provides extendable plugins to extend the features for using PHP.

Topic
You must be logged in to reply to this topic.