This topic contains 0 replies, has 1 voice, and was last updated by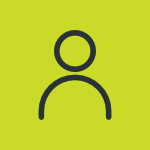 admin December 9, 2016 at 6:11 am.
Topic

ASP.NET Web forms are designed to use controls and features that are almost as powerful as the ones used with Windows forms, and so they are called as Web forms. The Web form uses a server-side object model that allows you to create functional controls, which are executed on the server and are rendered as HTML on the client. The attribute, runat="server", associated with a server control indicates that the Web form must be processed on the server.

Topic
You must be logged in to reply to this topic.